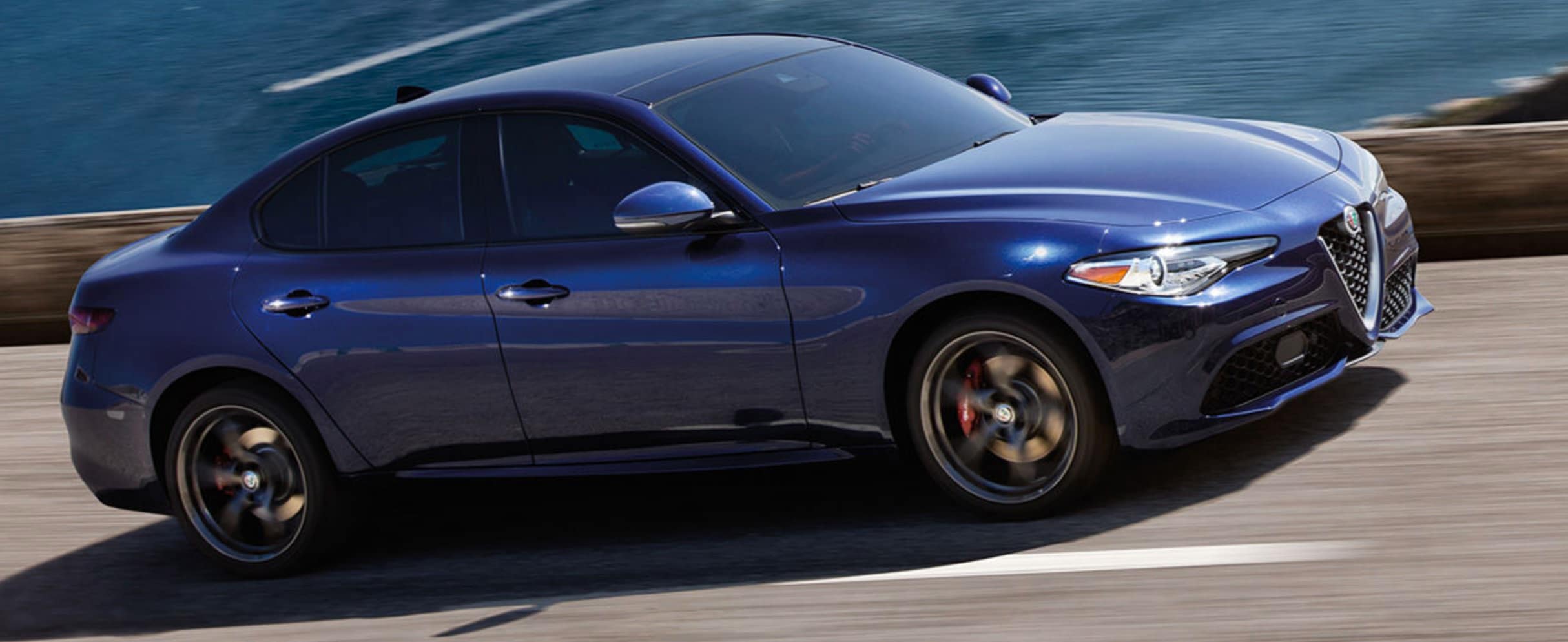 Harmonious elements complement the distinctively elegant lines. Perfectly balanced weight distribution and rear-wheel drive deliver the power and control of a seasoned purebred. In a world where average is the norm, this is a champion. Built to turn heads and change the perception of what driving pleasure is all about.
Safety & Security Features
Alfa Romeo's commitment to vehicle safety extends to the Giulia Ti's advanced safety and security features designed to help keep the driver and passengers out of harm's way.
Standard Backup Camera with Rear and Front Park Sensors
Thanks to the standard rear-mounted back-up camera and parking sensors - complete with dynamic grid lines - drivers can count on enhanced visibility when parking or backing up. The Giulia Ti also includes front park sensors for greater command of the situation in the tightest of spots.
Integrated Brake System
Every Giulia Ti is fitted with an innovative electromechanical braking system that reduces braking distances and optimizes brake pedal pressure to increase the feeling of vehicle control.
Forward Collision Warning Plus (AEB)
Available Forward Collision Warning Plus detects if your vehicle is approaching another vehicle too rapidly. It assists you by providing both audible and visual warnings as well as applying the brakes if needed.
  

Authentic Italian Craftsmanship

Take pleasure in the details as well as the driving. The all-new Giulia Ti combines form, function and aesthetics to enhance the vehicle experience and stir the senses. With exquisite materials, dash-stitched full-grain Italian leather and genuine wood trims, the interior reflects the true spirit of Italian excellence. Everything is harmoniously selected with the driver in mind, including the comfort and safety of the passengers.

 
Indulgent Elements

The perfect blend of craftsmanship and sportiness is a luxury in and of itself. To revel in the pleasure of Italian high style and design, the Giulia Ti Lusso adds a touch of elegance for drivers and passengers with amenities that are designed to satisfy every wish. For those lucky enough to travel in a Giulia Ti Lusso, every sense will be awakened.